Monday, 10 February 2014 14:33:20 Europe/London
Friday, 20 December 2013 09:37:48 Europe/London
Monday, 9 December 2013 14:43:59 Europe/London

Read More
Posted in
Bathrooms
By Tiles and Bathrooms Online
Thursday, 14 November 2013 13:01:02 Europe/London
Lets talk bathroom wall tiles. Trends past and present. What would you choose?
Read More
Posted in
Wall Tiles
By Tiles and Bathrooms Online
Wednesday, 13 November 2013 12:11:28 Europe/London
Weber.set Rapid SPF is a flexible, low dust, rapid set adhesive used for walls and floors. Suitable for ceramic, porcelain, marble, travertine, mosaics, terrazzo and terracotta tiles... Read more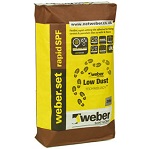 Read More
Friday, 8 November 2013 11:46:34 Europe/London

Original Style is a tile manufacturer and distributor based in Exeter, Devon. Original Style produce high quality wall and floor tiles, mosaics in glass, stone, ceramic and porcelain, all suitable for residential and commercial locations.

Read More
Friday, 8 November 2013 10:30:39 Europe/London
The Ruggine , Ferroker and Ferro Ranges from Porcelanosa our one of our most popular products, with a selection of colours and sizes the Ruggine , Ferroker and Ferro ranges can therefore be used for multiple uses in different areas. With seven colours across the whole range you can completely customize your bathroom or kitchen.

Read More
Friday, 8 November 2013 09:19:33 Europe/London
Recent advances in the production of ceramic tiles, has introduced many beautiful wood effect tiles to the UK market. Manufacturers such as Casalgrande, Settecento , Porcelanosa and ABK have produced porcelain tiles that look more like wood, than wood! This has been achieved through the adoption of inkjet technology which perfectly reproduces wood grain imagery on porcelain floor and wall tiles.

Read More
Wednesday, 6 November 2013 16:09:59 Europe/London
Posted in
Wall Tiles
By Tiles and Bathrooms Online
Monday, 4 November 2013 11:00:00 Europe/London
Electric underfloor heating is fast becoming a must have in people's homes! With very competitive prices, lifetime guarantee and easy installation our

Read More
is a great choice! With differing products available to suit whatever needs you have, here's a brief guide on which products are suitable for what areas.
Monday, 4 November 2013 10:57:49 Europe/London

Most Victorian Floors are characterised by geometric patterns created by small plain coloured tiles. For advice and design ideas please contact our sales office 01234 324592
Read More
Thursday, 25 October 2012 15:56:11 Europe/London
Glass Splashbacks are large format glass tiles often used as design alternative to traditional ceramic and porcelain tiles in kitchens behind cooking hobs.
Read More